Last month was the 10 year anniversary of the release of my first full-length album, Fell Out of Oz. Wowza.
The album came out a year and three months after I had an abortion. In many ways, the album happened because I had an abortion. A half-hour after my injection of methotrexate, I pulled my car to the side of the road, sobbing and overwhelmed by the reality of terminating my pregnancy. I called my friend Aynsley at work.
"Where are you?" she asked.
"Around the corner."
We met at a nearby park and I talked about the future fantasy that had only appeared the week before that I was now letting go of, the very real and important reasons for doing so (health and safety), and the question I suddenly didn't know the answer to: if I'm actively choosing not to have a child (this was when I still thought a pregnancy automatically meant a full-term birth, a live birth, or even a healthy baby) what am I choosing to be or do instead?
"Didn't you want to make an album?"
It was September 2004 and at that point I'd been back in Canada about a year since I spent one year in London, England. Oh, London, where I had my first gig ever, where newness and stubbornness and discovery and difficultly inspired my first good songs and where I wrote many. I'd played a few gigs in Vancouver since I returned to Canada, I was still writing, though less often, and I wasn't thinking very deliberately about a path as a musician.
"I did. I do."
What can I give versus what can I give up?
The answer to the former I'm afraid is "not much."
And as for the latter it's just a matter of not now.
So, the best thing I can do for you is write this down.
"Who was that guy who produced the Be Good Tanyas album?" Aynsley asked and then suggested I track him, Futcher, down. I think I spent three hours on what would have been a three line email to him; I was so nervous to ask if he would work with me. In what I eventually learned was true taciturn Futcher style, he replied:
heya
thanks for the kind words.
sounds good
And we began. I applied for my first FACTOR and Canada Council for the Arts grants and, not surprisingly for a beginner, didn't get them (I did, in collecting letters of support for the applications, obtain a prized possession: an utterly charming and encouraging letter from Bill Richardson). Remarkably, a friend stepped in and lent me the $20,000 I would need to make the album. As I write that now it seems even more incredible than it did at the time. Nicky, THANK YOU.
It was just five months after that pivotal September day that Futcher, the band we pulled together (guitarist/atmospheric master Murray Atkinson, who had been my first and only guitar teacher whom I found via an ad in the back pages of the Georgia Straight, and who helped produced my EP Starter; drummer Niko Friesen, who Futcher had met as the boyfriend of a women he recorded some background vocals with; and bassist Michael-Owen Liston who I had seen and met one night at the Backstage Lounge when he was playing with Mark Berube), and I piled into the now-gone Smiling Buddha Enjoyment Complex studio and recorded the 13 songs that make up Fell Out of Oz. The title track was actually a late comer as we had planned to record only 12.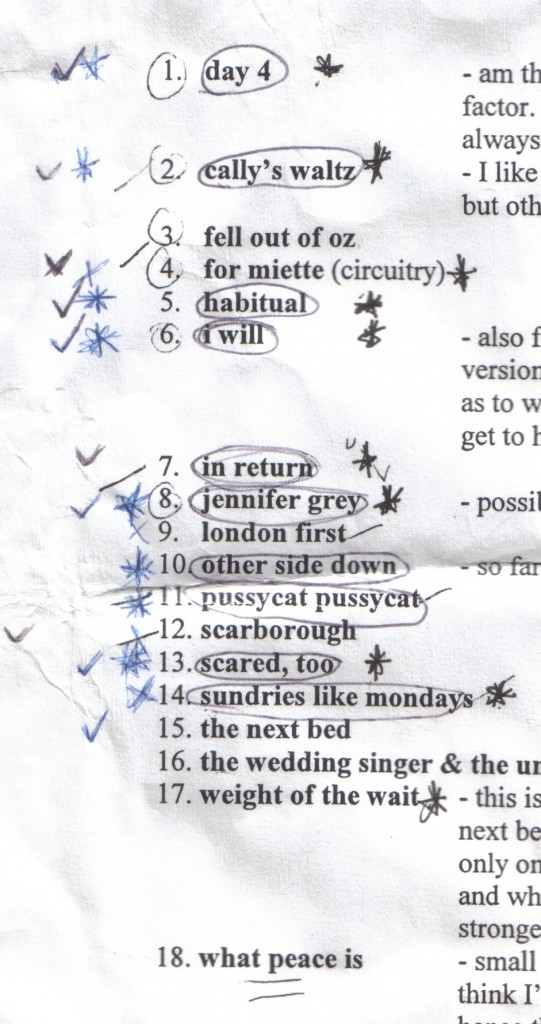 The 12 were selected from 18 demos I sent to Futcher who then picked his favourites based on his first impressions. He always trusted his gut reaction to a first listen, though he'd later love to tell the story of how he poopooed Daniel Powter's "Bad Day" when he heard it in studio being recorded, thus tainting his confidence in the strength of his first impulse. But a couple of days into our studio time, he came in saying he'd listened to the demos again and had a new liking for "Fell Out of Oz," adding that "it also gives you a way better album title."  He disliked the working title Other Side Down and he was right to. Ultimately, the album became a reflection on coming-of-age with "Fell Out of Oz" a near thesis statement.
We recorded live off the floor, largely due to the fact that I was incapable of recording to a click track (and, to be honest, that hasn't improved much over the years). That it was off the floor means you can occasionally hear my chair squeak in our unedited, simultaneous performances, and Brad Wheeler of The Globe and Mail might have nailed it when he described the album, that rawness, as "intimate enough that whiffs of Couture's organic soap are caught."
Though that scent could have more likely been due to Michael-Owen drying his laundry one day while we recorded: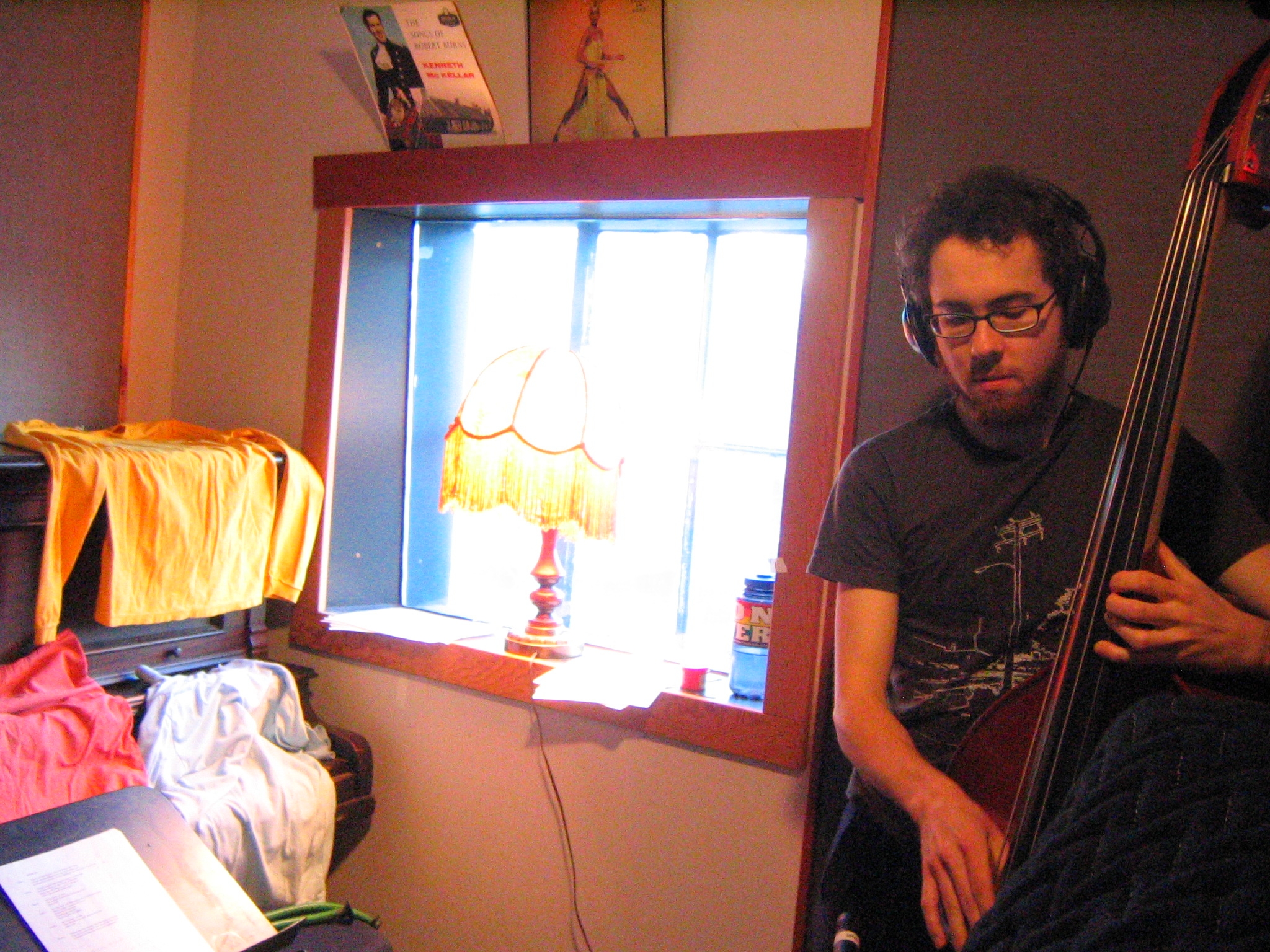 Nota bene: the album artwork lists 11 tracks, not 13. But there are 13. Upon completion of recording, Futch and I had (though later rescinded when it was too late to change our minds) doubts about the strength of "Other Side Down." So we added it as a hidden track at the end of "Habitual" to downplay it. And then, with too much cleverness for our own good, Futch and I hid another track, "What Peace Is," at the beginning of the album. That is to say, on a CD player (we were so forward thinking), if you let a bit of the first song play and then pressed and held the rewind button you would find that the time started to dip backwards into negative minutes all the way to -02:30. To tip-off anyone paying enough/extra attention to the existence of this Easter egg, I included the lyrics as track 00 in the liner notes. I don't know if anyone ever found it.  You can get it here though.
We spent a leisurely 9 days in a row recording that album – days that ended up being more time than we needed – and added the extras of harmonies, percussion, banjo, accordion, and cello after capturing the core four of us together. It was such a lovely experience, and I have loved the making of each of my other albums since, very much, but there was something special with those people, that February. Maybe because it was my first, and you don't forget your first, but more than that…very dear friendships came from the strangers gathered there, long term working relationships, too, and in that gathering I felt so much that we were all in it.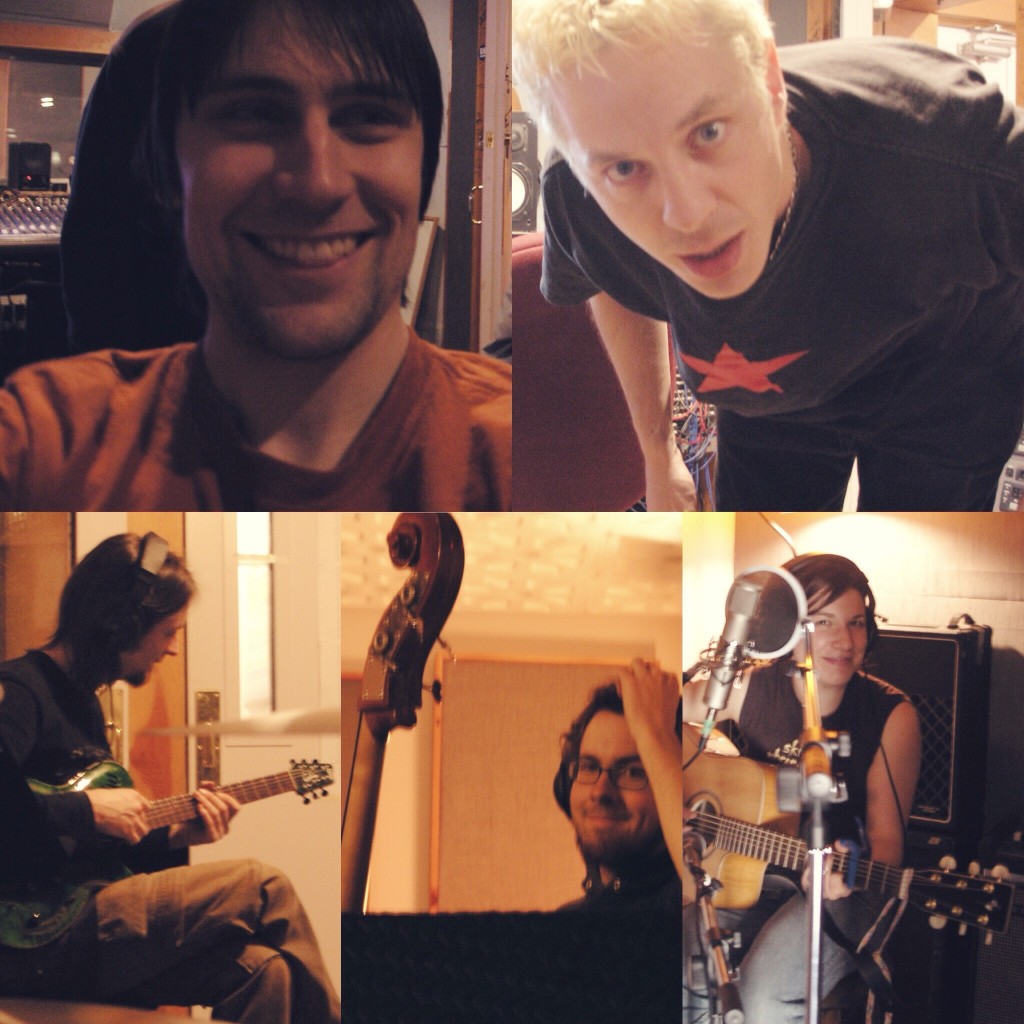 Ten months after those studio days, the album was released on Maximum Music with a kick-off at The Railway Club: appropriate considering the bar's inclusion in the song "Jennifer Grey." In a music industry/act of good faith fail, the label, Maximum, and I hadn't yet signed an agreement. In fact, they handed paperwork to me that night at the venue and I spilled beer on it, later bringing that stained copy to my lawyer to review. The album was already in stores, at listening posts (remember those?); the label had already been promoting it, reviews were coming in, and…no signed deal in place.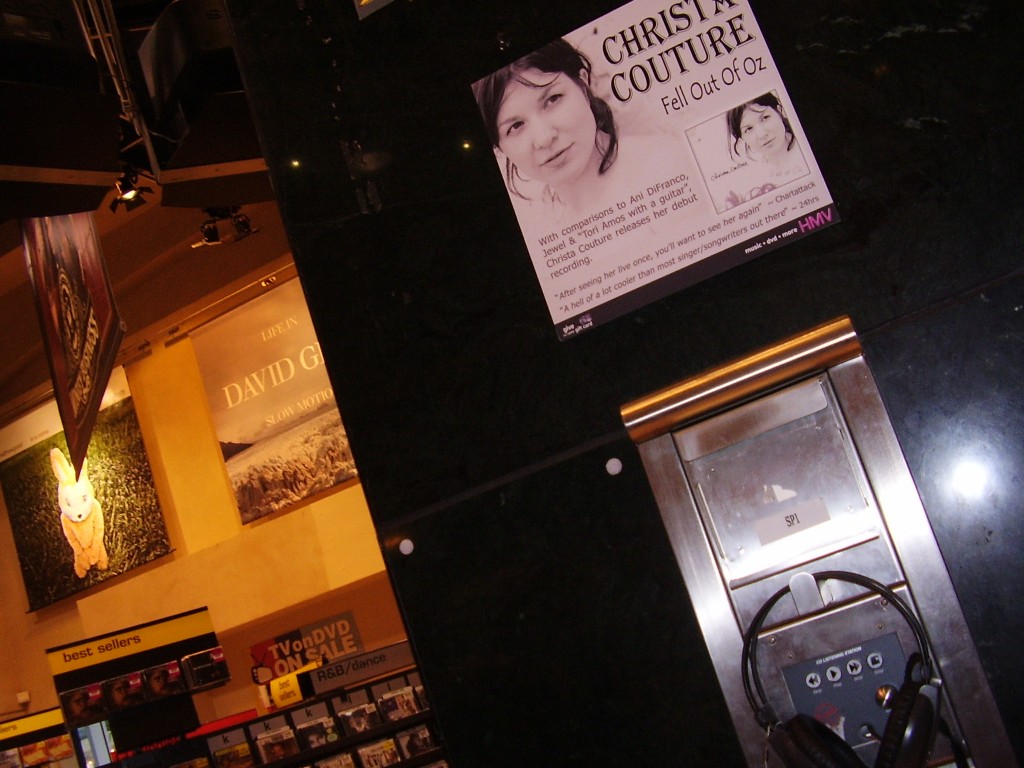 As we negotiated the terms, I had my first tour to promote the album. My experience with the label during those months unfolded negatively. I couldn't get reporting from them, the financial terms (according to my lawyer then, though these years later I too could call it at a glance) were crap, communication was poor, and they lost their distribution with Universal. "Walk away," was my lawyer's advice and I struggled with it as the label had invested time and money, and despite the frustrations, I felt responsible to them. I made a decision and I don't know how they saw the end when it came: I sent a "cease and desist" letter and we didn't speak again.
The album was mine. All mine. A few hundred copies of it were sitting in a Universal warehouse somewhere and I couldn't get them. I got a new run of the CDs manufactured and updated the artwork to my own label: One Foot Tapping Records. I'd release my next two albums independently in the same way.
Shortly after the album came out, I got pregnant again. Unplanned, again. I let the momentum the album was building slow on the side of the road as I stopped to consider a path of parenting for the second time. I was struck by the fact that I made the album in response to ending my first pregnancy, and there, with the album in my hands, felt I'd barely had time to follow through before having to make a decision about the subject again. I wasn't ready, but I chose to carry that little one, my son Emmett, and wondered how music would stay in my life.
It turned out that it was Emmett who didn't stay in my life and my second and third albums, since, have been full of loss.
In revisiting Fell Out of Oz on its ten year anniversary, I'm noticing that it held a lot of loss, too. It's the album that holds stories not just of the abortion, but of having had cancer, of the childhood friends who didn't survive the disease, of losing my leg, of living with disability. It holds the stories of my first heartaches of my twenties and while those hardly hurt now compared to what I've experienced since, I listen to "I Will" and "Habitual" and I stand by them still. The album grieves a loss of innocence, but seeing my young(er) self in these songs now I also notice a lot of hope. In remembering the recording, the joy and the promise I felt, the label mess, the shifting gears and making big choices, it's good to remember that hope, to hold up what I felt ten years ago to what I feel now, and to look at my baby-face cover art photo and think: "You don't know what's coming, but you're right to hold on."