Last year, I turned 40.
I'm not one to enjoy celebrating my own birthday. Other people's, I love; but my own for many years has felt bittersweet. It's soon after the anniversary of my first son's death, and each year, for many years, I didn't feel that I was one year older, just that I was one year further away from when he was in my life. That feeling overshadowed everything else.
This past year, my friend Myia asked me, "Are you going to have a birthday party for your 40th?"
"I'm not sure I feel like celebrating," I said.
"I'd like to celebrate you, " she said. "There's lots to celebrate."
I thought about that for some time. I realized I'm so often set on the hard things in life getting their due — not wanting pain to be swept under the carpet in a "get over it" culture — that I might have forgotten how to shine light on joy and accomplishment, too.
And she was right: there was so much to celebrate last year. It was a year, foremost, of being a new mom. My daughter turned one just three days before I turned 40.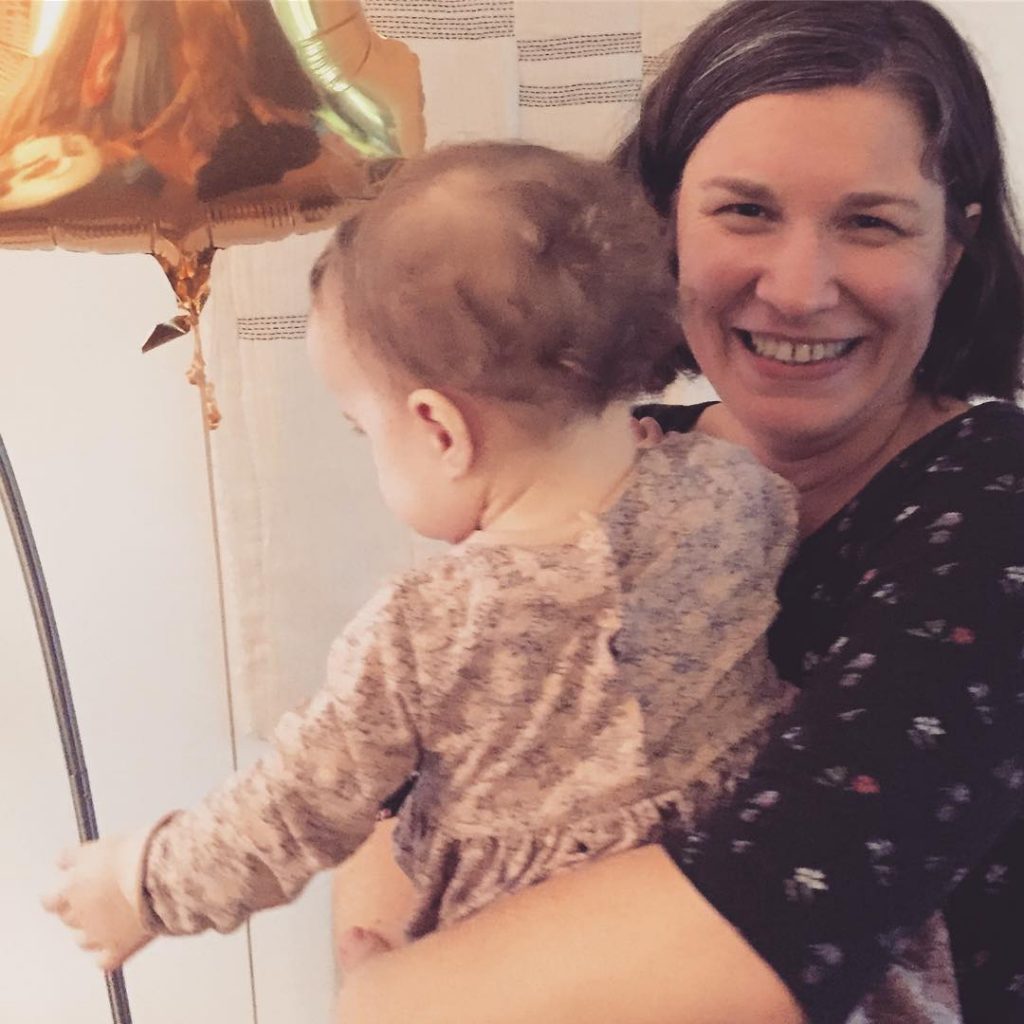 That little one is a blessing, truly. And being a mom has brought on sleep deprivation, changes, hormones, newness, and a processing of grief that equaled frequent anxiety attacks. That was hard.
But 2018 was also, completely unexpectedly and in the midst of newness and adjustment, one of the most incredible years as far as creative and career opportunities.
Turning 40, I wanted to hold all the complexity — the intensity, the highs and lows — in one place somehow. I noticed again that I leaned towards asserting, "it's been so hard!" before I'm able to say, "but look at the good stuff." I noticed that I resist both being true at once.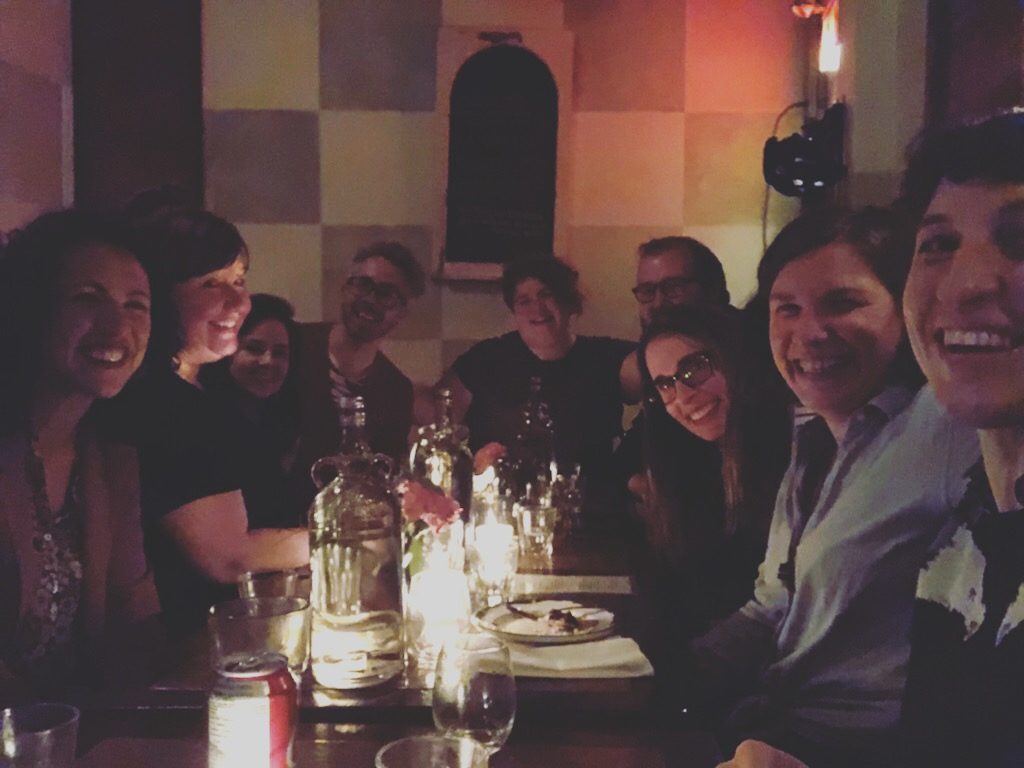 As we kick off 2019 and reflect on 2018, I'd like to take a moment to look at the good stuff. The year really was remarkable, and I hope in 2019, I can remember that lifting up our joys doesn't diminish our pain.

I performed.
It had been almost two years since I sang on stage. First, a heart-swelling night at The Burdock in Toronto (replete with my then five-month-old crying from the back), and then a dream-come-true night at The Cultch in Vancouver (while she slept in the green room).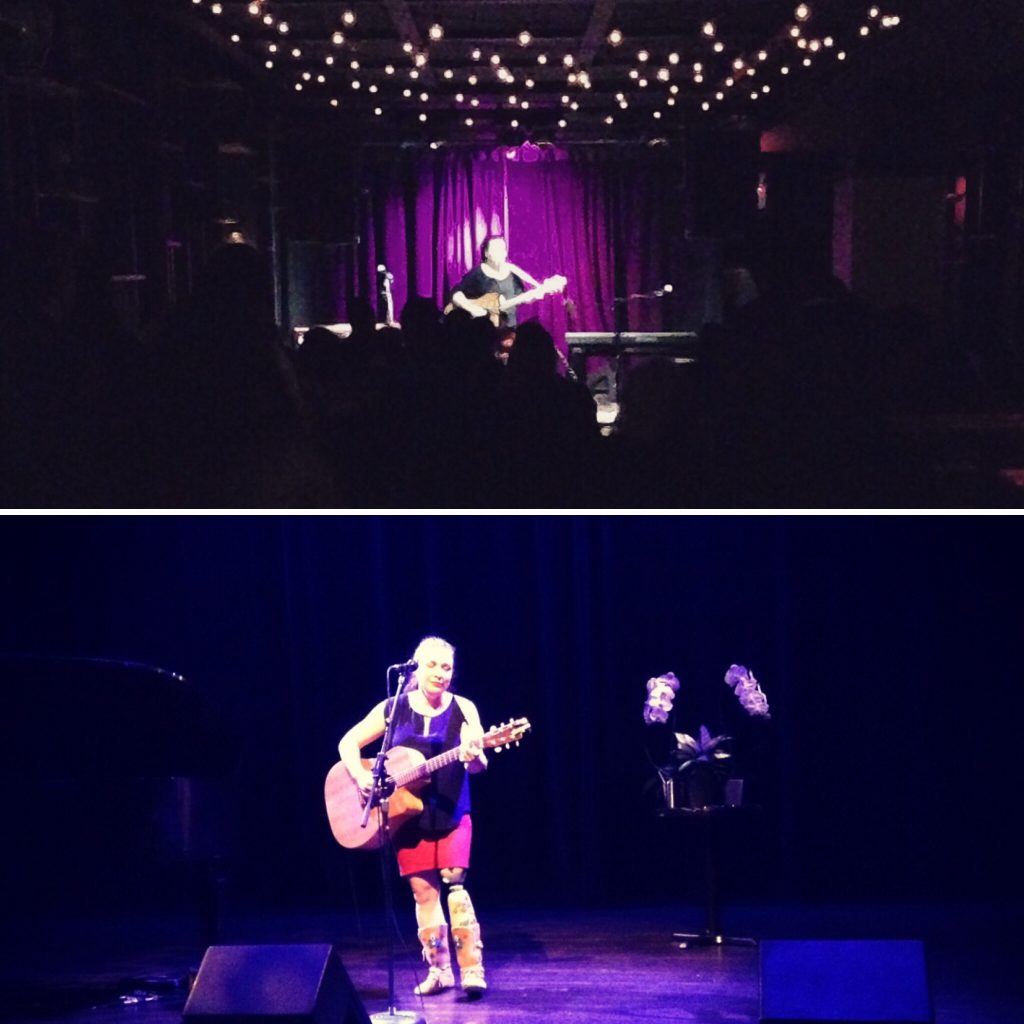 I made art.
Louis Esmé is a ceramic artist, illustrator, and friend. Last year, they created the stunning work Maldewin Weskijinu / Blood Soaked Soil and invited a number of other artists to collaborate. Including me, huzzah! For our collaboration, I wrote an a capella song "Like Water, Like Earth" that played on a constant loop from within one of Louis' giant pots and filled the gallery space at The Gardiner Museum in Toronto.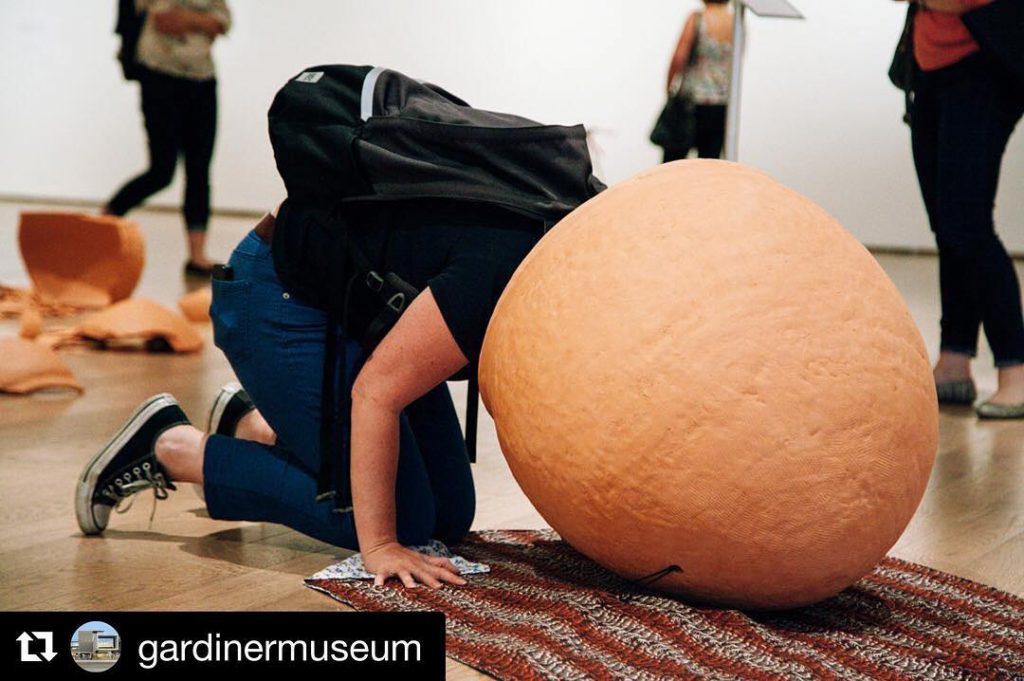 I guest-hosted CBC Tapestry.
I am an enormous CBC Radio fan. I've had the pleasure of being interviewed on many CBC shows and of contributing to a few (including sharing this lullaby at the start of the year). I had pitched a few ideas to Tapestry and was amazed and thrilled when they asked me to be one of their summer hosts. Dream. Come True. I loved it.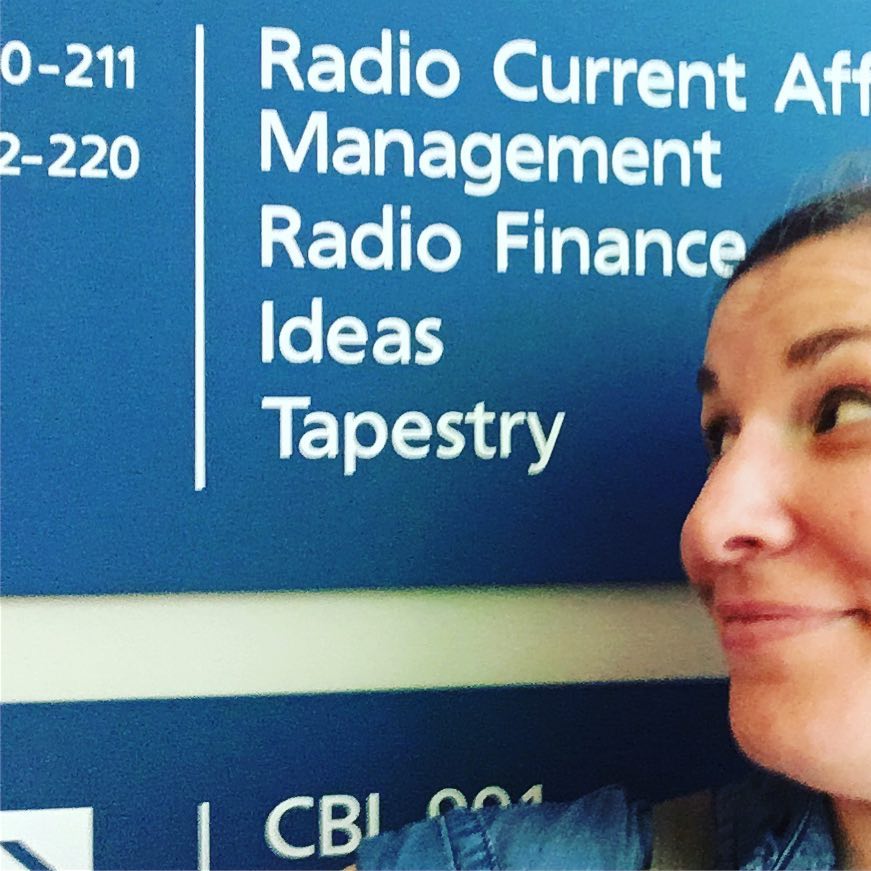 I went viral.
The most unexpected success of the year was the reach of my maternity photos. The article I wrote, "I Couldn't Find Any Disability Maternity Photos, So I Made My Own," had been the motivation: I wanted to contribute to the lack of representation of disabled pregnant bodies by sharing my own photos. The response was extraordinary.
I was a cover girl.
Inside scoop: before I pitched the piece that went viral to CBC Parents, I pitched it to Today's Parent. They passed. Instead, they asked me to be part of a story and cover shoot about "extraordinary" moms. I've done a lot of photoshoots over the years but for my own stuff. I had a ball showing up and being part of someone else's project — i.e. their vision, their wardrobe person, etc.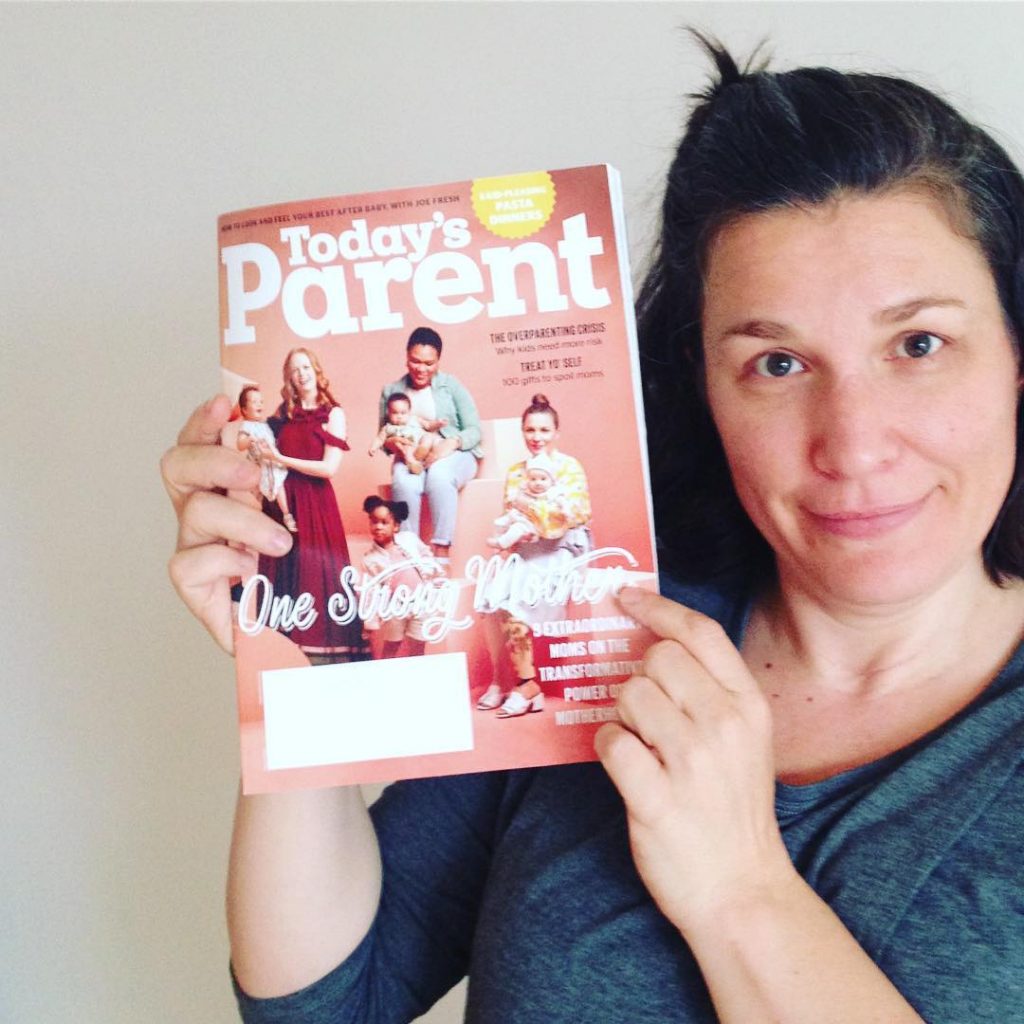 I modeled.
Modelling has never been on my wish list, and it turns out I'm not a natural. But I was tickled to be asked and it was a honour and delight to be one of the many disabled models for the launch of IZ Adaptive.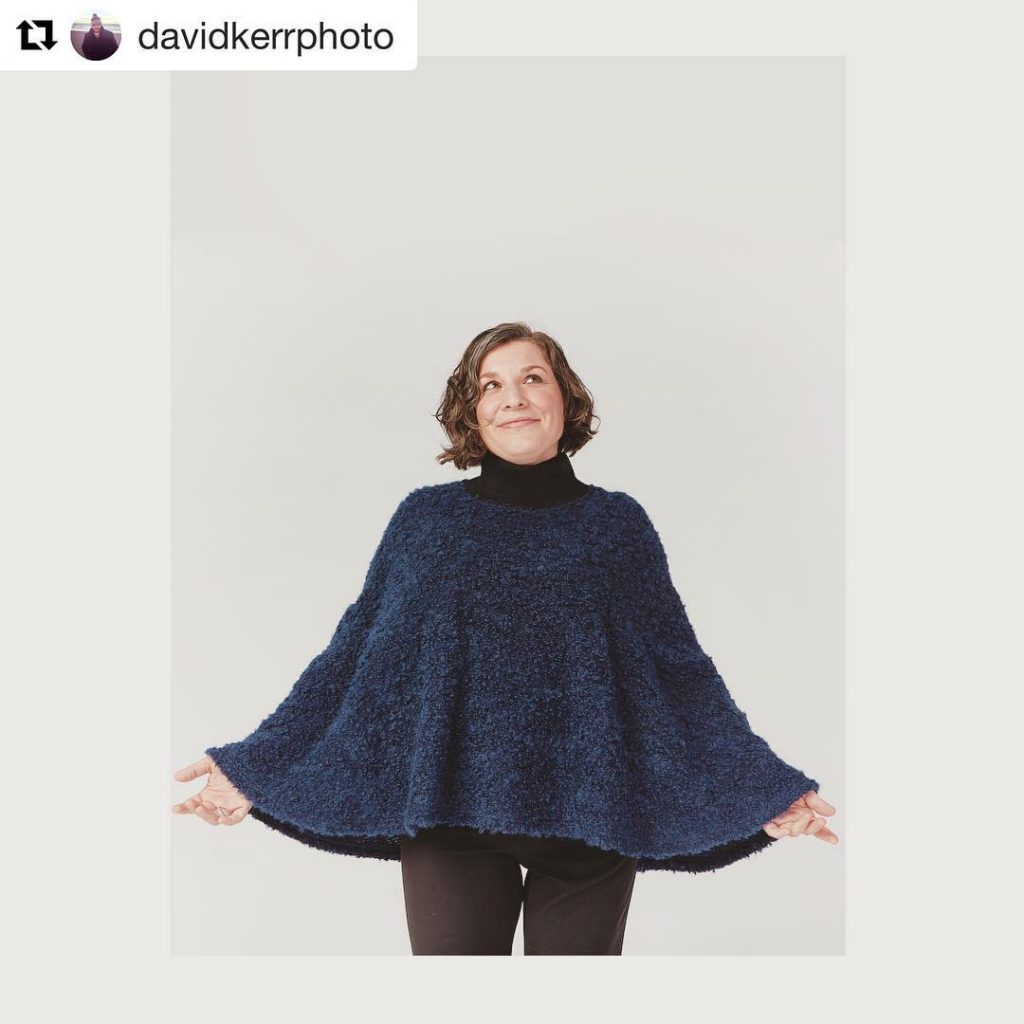 I was part of a TV show.
A new show is coming to APTN called Amplify. Each episode features one Indigenous artist who writes, record, and films a music video for a song based on another piece of art by an Indigenous artist. I got to work with director Michelle St. John who I adore and wrote a song based on Cherie Dimaline's Marrow Thieves. Extra special bonus thrill: I produced the song with Jim Bryson who I've always wanted to work with. I hadn't written a song in awhile — a strange feeling, but part of the shift these last couple years of performing less and writing (essays) more. It was lovely to literally dust off my piano and put this new song together, and it was a sheer delight to work with Jim and the Amplify crew. I can't wait for the episode to be out in the world.
I signed with a literary agent.
For a couple years now, I've been chipping away at a memoir. It turns out, writing a book (while also being a working musician and/or having a full time job at CBC and/or being a new mom), is a slow process. But in 2018, I made headway. The arrival of my daughter, while it's made time sparse, has given me enough distance to finish putting these (some very hard) stories on the page. As a musician, I've never had an agent or manager — and not for lack of trying. It's a game-changer to have the help of Stephanie, my literary agent. This little book is getting support from the start and I'm thrilled.
I became a radio host, for real.
A new station has launched in Toronto: 106.5 ELMNT FM. And I'm the new weekend radio host. At first, I balked at the hours — I'm on air from 6-10am Saturday and Sunday mornings — because I have never been a morning person. But getting to talk about music and the city while the sun comes up is actually a pretty great gig.
While I'm finishing my book and spending as much time with my little one as I can, it's the perfect job to add to the mix: it keeps me in one place, something I had hoped for when I stepped back from touring before trying to get pregnant.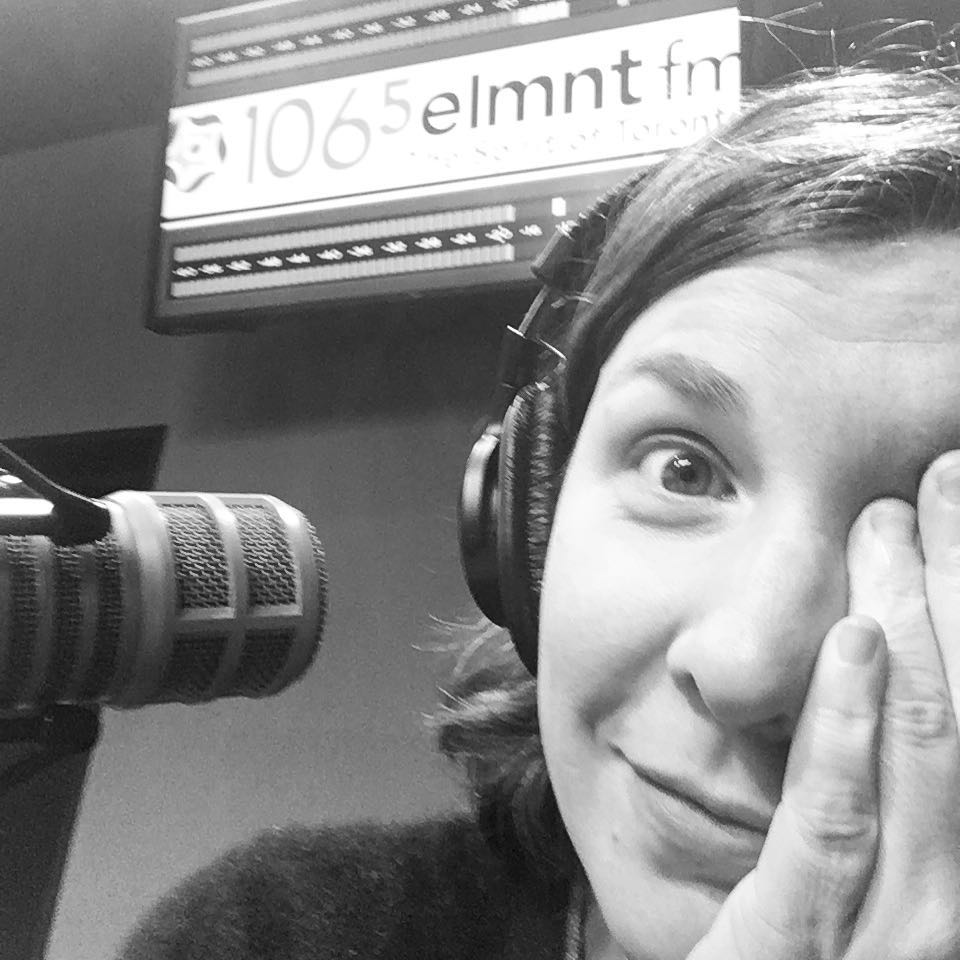 I imagined my first year as a mom to be different, quieter and less busy. Saying yes to all of the above made for some juggling and prioritizing, but I'm so glad I did in each case. It was a year of trying new things, a few dreams coming true, and a lot of positive feedback.
And it was the year I learned to say: I want to celebrate, too.